Core Values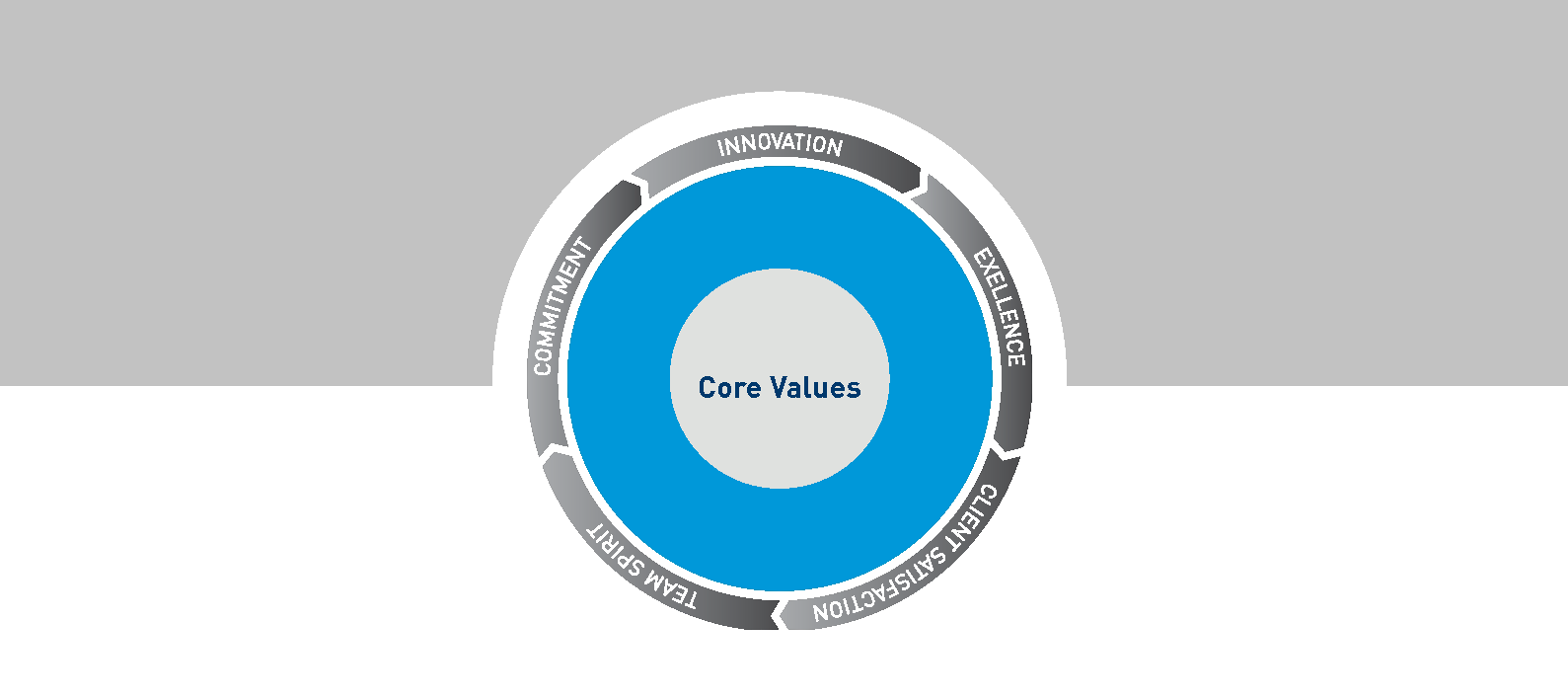 Commitment : This is a promise to our clients, employees and communities that we will strive to make a positive contribution to the world while delivering exceptional business results.
Team Spirit : We believe in the power of teamwork. To work as one team, individual skills and qualities are recognized. Good communication, honesty and mutual respect is encouraged as it develops successful working relationships.
Innovation : Thinking differently applying innovative thinking and creativity has been a key driver in company's growth. We believe that there is always a better way to do things.
Excellence : We will persistently create better ways of doing the things we do. We will not rest on our accomplishments, but will rather build on them in our personal and professional journey to be the best we can be and set new standards in our industry.
Client Satisfaction : Our client is our number one priority. We genuinely strive to listen to our clients to understand their needs, not simply what we can offer. We find ways to satisfy our clients and to live up to our obligations to them. Client's requests and questions are addressed with a can-do attitude and earnest effort.