Area Of Expertise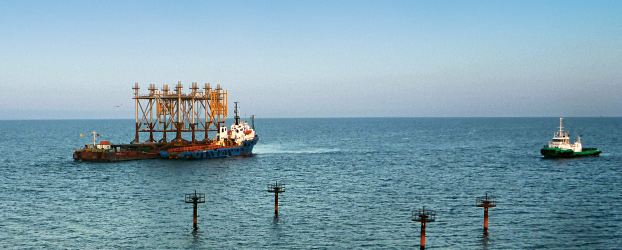 İlk Marine develops, owns, charters, manages and operates strategic offshore assets to suit every individual clients specific project requirements. We commit ourselves to offer the safest, most efficient and best cost-saving solutions to all of our projects
Launching
İlk Marine offers launching service with owned barges and supply tugs.
Lifting

İlk Marine division offers operation of all types of offshore and marine cranes.Our multidisciplined crews of offshore crane operators and mechanics are backed up by fully trained and competent teams of field support engineers, technicians and inspectors who can be mobilized at short notice. Our offshore operations are supported with well-equipped and staffed onshore workshops, including dedicated rigging and lifting equipment facilities.
Transportation Sea-fastening
Transportation is a union of stability, sea keeping, and stress analysis.
In particular, we are interested in the integrity of structures being transported on vessels across the sea.
Load Out Installation
The load out of a platform marks the start of a journey that the platform will make to its final offshore destination.
İlk Marine offers, this critical service provided by people who have a strong engineering focus, which is epitomized by the specialist work that is carried out by our technical team.
Pipe Laying
lk Marine's pipe laying vessels are custom-built for pipe laying and field development work.
They are powerful and reliable, as well as multi-functional, due to the capacity for deep-water offshore construction, rigid-reeled pipe laying, flexlay, J-Lay and ROV work for the infrastructure of oilfields.
İlk Marine designs, engineers, builds and commissions complete pipe laying spreads.
Barge Design & Building
İlk Marine offers design and construction of barge services.
Any customization required on the barges for the specific requirement of projects are also being carried out.